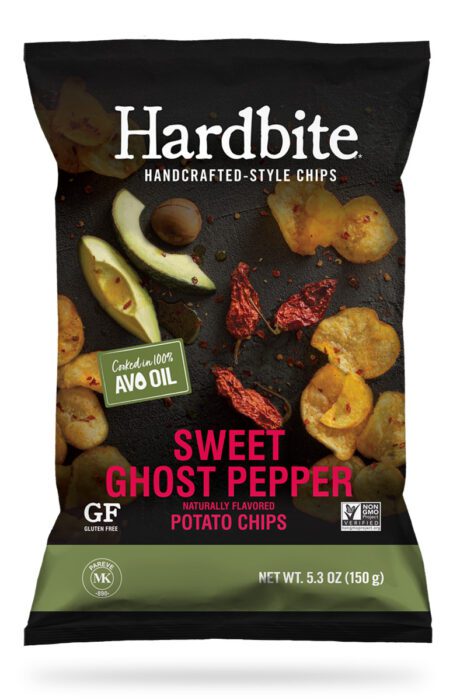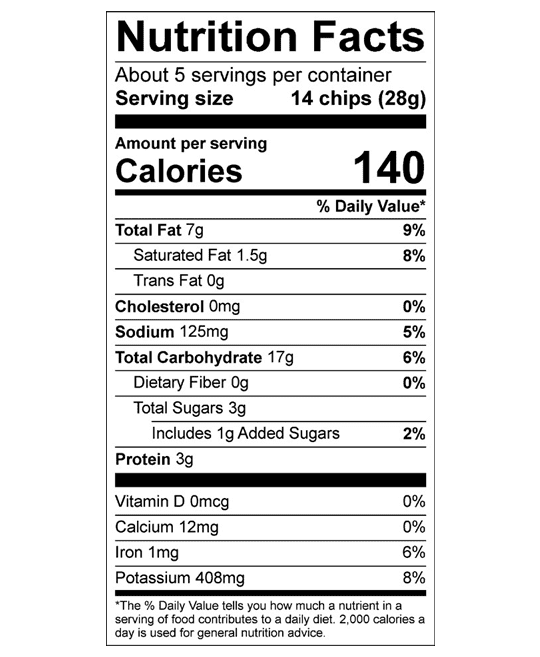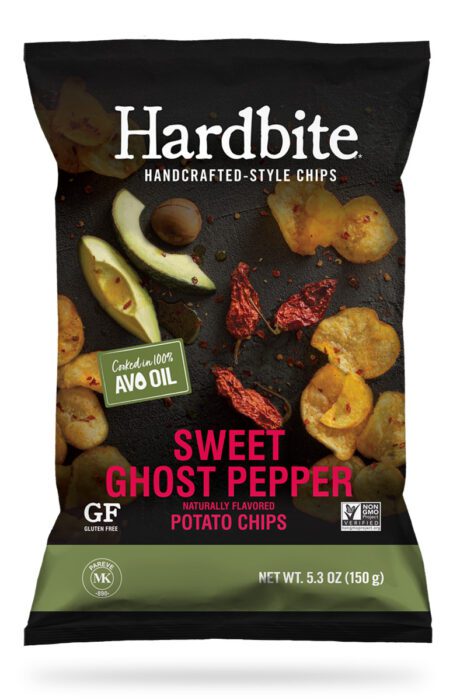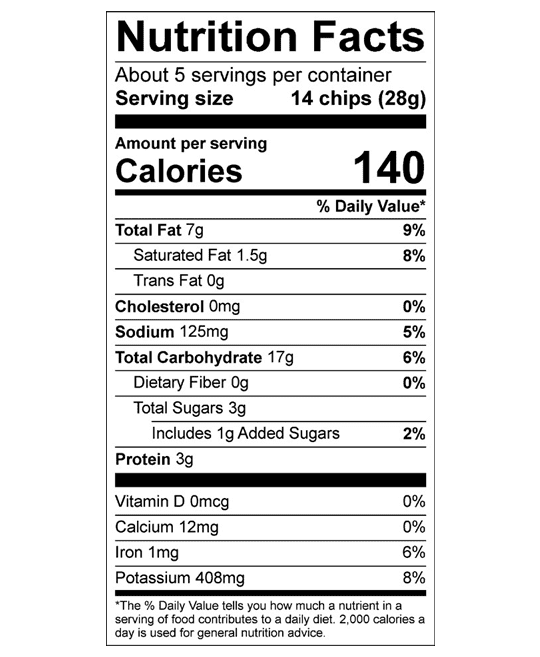 Cooked in 100% Avocado Oil
Sweet Ghost Pepper
It's 400 times hotter than Tabasco sauce, so we were careful to add just the right amount of ghost pepper to thrill your taste buds just enough. They're perfect to eat alone or to share with other flavor forward foodies. We use only the best potatoes, cooked in small batches using avocado oil and only the finest and most natural ingredients for a distinctively intriguing taste experience.
Our Delicious Ingredients
Potatoes, Avocado Oil, Cane Sugar, Sea Salt, Tapioca Maltodextrin, Spice, Yeast Extract, Garlic Powder, Onion Powder, Malic Acid, Ghost Chile Powder, Flavor.
Available Sizes
5.3 OZ (150g)
Hardbite products can be found at select major retailers and natural food markets.